by Dayana Del Puerto | 30th Jun 2016
Earlier this month, Cardiff hosted a unique celebration of international talent, focussing exclusively on the voice. This awe-inspiring event was Wales Millennium Centre's (WMC) inaugural Festival of Voice.
Drawing in huge acts, such as Charlotte Church, John Cale and Bryn Terfel, the festival also aimed to engage young people in a rare opportunity: to cover the whole festival in a purpose-built radio station in the WMC foyer.
We were invited to train groups from local organisations Grassroots, Valleys Kids and theSprout to prepare them for a whole week of live radio broadcast.
ProMo-Cymru has an outstanding track record in engaging with young people through tailored projects and services like theSprout. We have developed and delivered projects that provide young people with a platform to magnify their voice, and to promote positive change on the communities and services that affect them.
With a sound background in radio and multimedia formats, our Communications Manager, Arielle Tye, and Multimedia Officer, Dayana Del Puerto, were on hand to guide the young people through their training ahead of their debut: Preparing to Present Radio Broadcasting.
The training was broadcast live through theSprout Facebook page, and involved:
–> Showing young people how to speak to specific audiences – formal, non formal, etc.
–> Learn about radio equipment
–> Create and record their own news bulletin
–> How to carry out interviews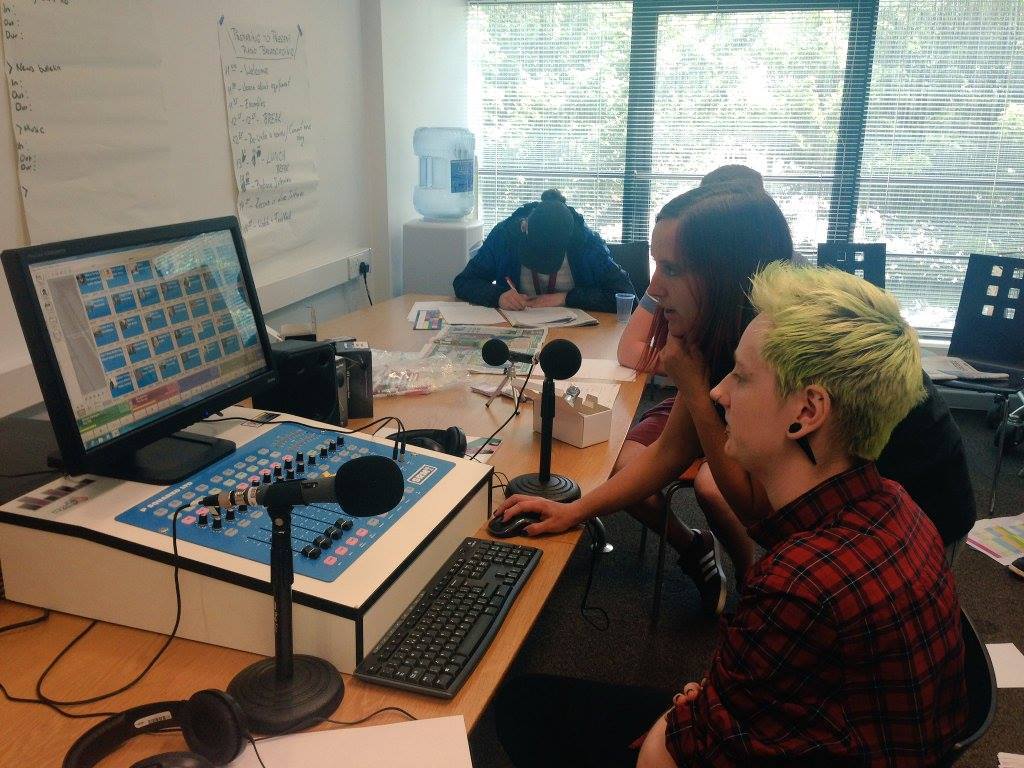 What's next for Platfform radio?
Jason Camilleri (WMC Creative Learning Officer) said:
"We are currently looking at what we will do with the radio moving forward, and will hopefully propose a plan soon. We would love the guys that were involved to continue in some way."
Want to find out more about Radio Platfform? Check out Anna's blog!
---
ProMo-Cymru can deliver several training packages, including:
–> Create a Video production
–> Animation (Claymation)
–> Creative Writing with Poetry
If you'd like us to deliver training to your organisation, please get in touch.