by Arielle Tye | 8th Feb 2018
ProMo-Cymru has been working on an exciting project with the Wales Millennium Centre to develop a youth-led radio station. For over a year we've been training young people in Radio Broadcasting. We've been preparing them to host their own shows and encouraging them to have a voice on what matters to them.
What started off as a pilot over the Festival of the Voice 2016 has developed into what it is today. Since inception, we have trained over 40 young people. Of these, 19 have gained the Agored Cymru accreditation in Preparing to Present Radio Broadcasting.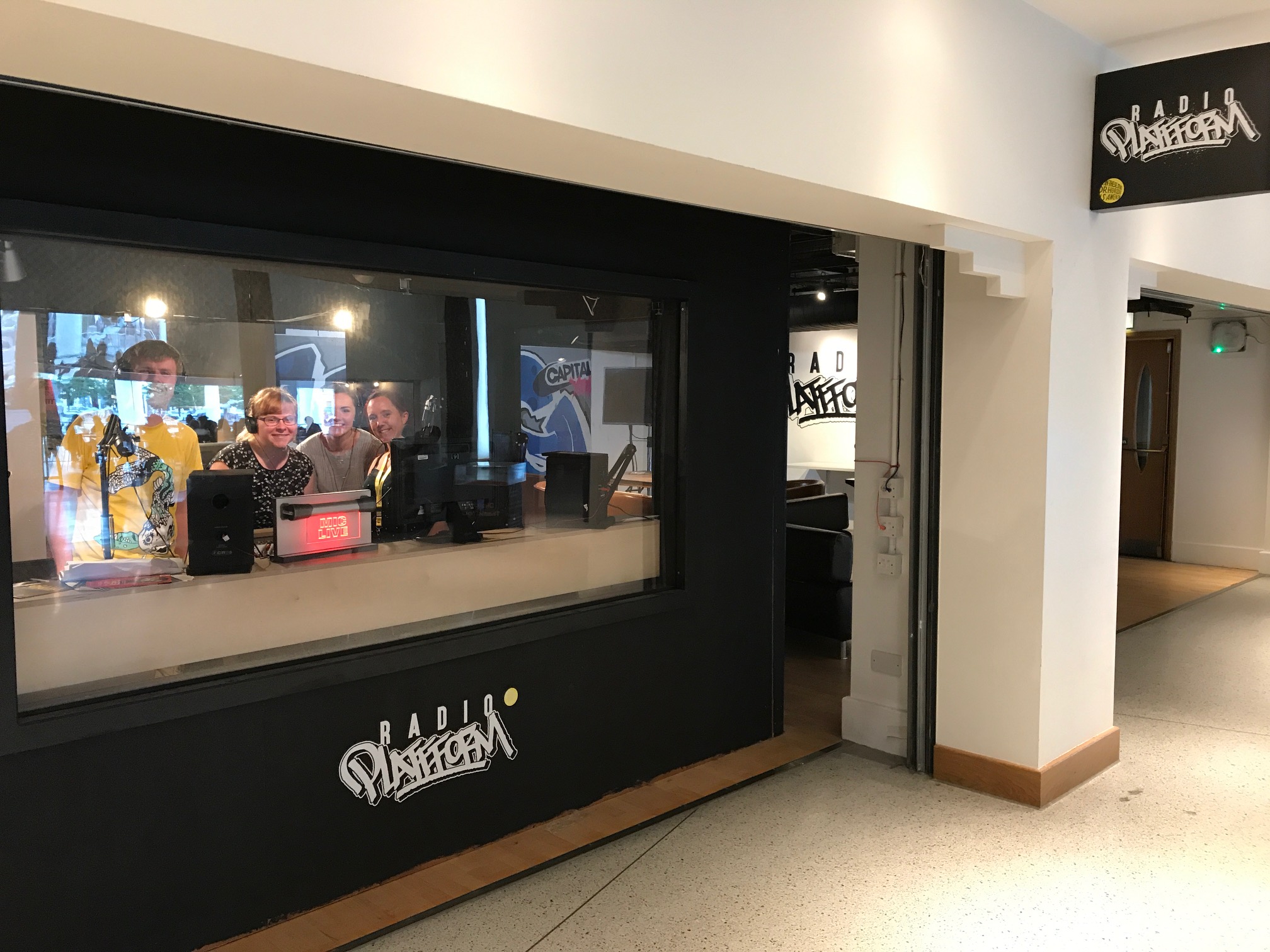 Here's a guest piece written by Daniel Edwards, one of the first young people to be trained back in 2016. Here's his journey:
10 Days in June 2016
The unbearable heat
What I remember most about those days was the heat. The heat in the training room, the heat at the venues, the heat outside the venues, the heat when you went to sleep at night, but most of all the heat inside the booth, which was on another level completely. The kind of heat that was only ever made mildly better when the door was left open in between segments.
That same heat can still sometimes get to you when you're in that booth. You're doing your thing, presenting your show, whilst trying to concentrate on several things at once. The sound levels, the next selection on your play-list, the occasional elderly passer-by (for very few of them are youthful) having a quick glance at what you're doing before calmly moving on.
But we've kind of got used to it, especially now that there aren't as many of us in the booth at the same time when doing a show. During those brief ten days in June 2016 when Radio Platfform first started broadcasting our only guaranteed audience were those passing through the Wales Millennium Centre (WMC), or those from Promo-Cymru, who had trained us, sitting in their offices listening over the web player.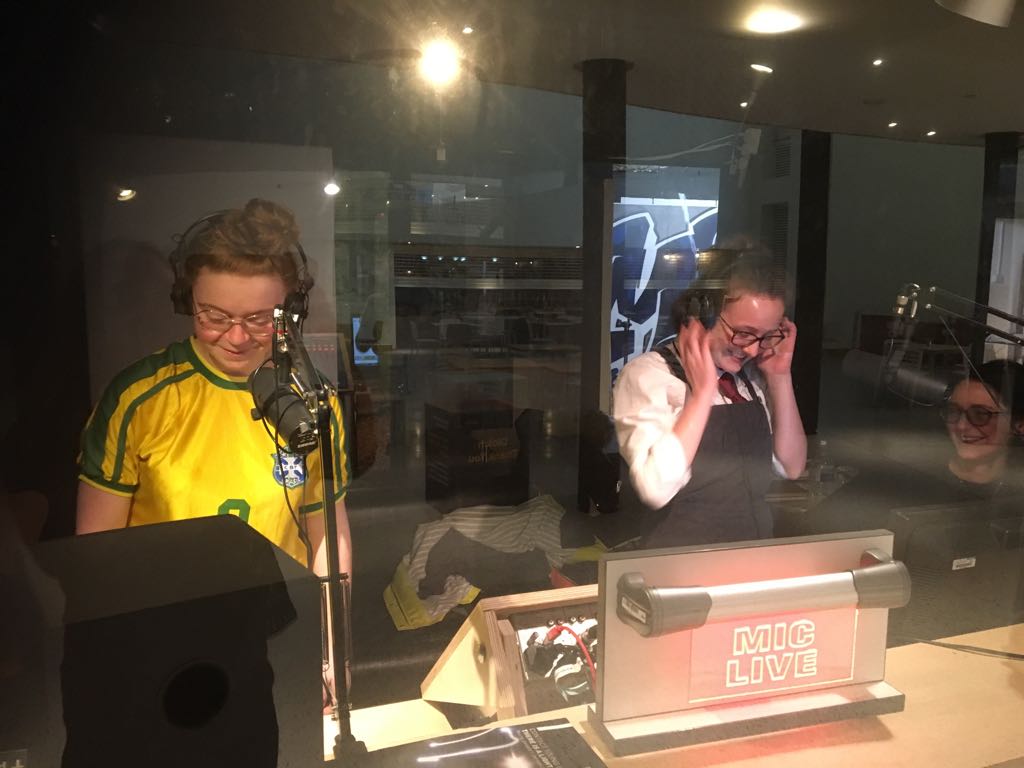 Radio training
It was new, it was exciting, but most of all it was adventurous. I was into my sixth week of a work placement at theSprout, an offshoot of Promo-Cymru. One of their staff, Arielle Tye, asked me if I would like to take part in a youth radio platform course. This would involve us covering the upcoming Festival of Voice with the WMC. At the end of which we would receive an accreditation.
I, at first, had mixed feelings about such a project. Radio, I have to admit even now, was not my first passion. Indeed I never usually listened to the radio if it could be helped. The only radio show that I had ever shown any interest in was Lou Reed's Underground Music Show. This was a show that was usually broadcast on Radio 6 on Sundays at midnight. This just goes to show both how obscure a show it was and my own taste in music.
But, I was easily persuaded and I haven't looked back since. I must say that the training we had at the time wasn't as detailed as the training the new recruits get today. Instead of taking our time over six weeks, we had to cram the entire course into two very brief, sweat-drenched days at the beginning of June.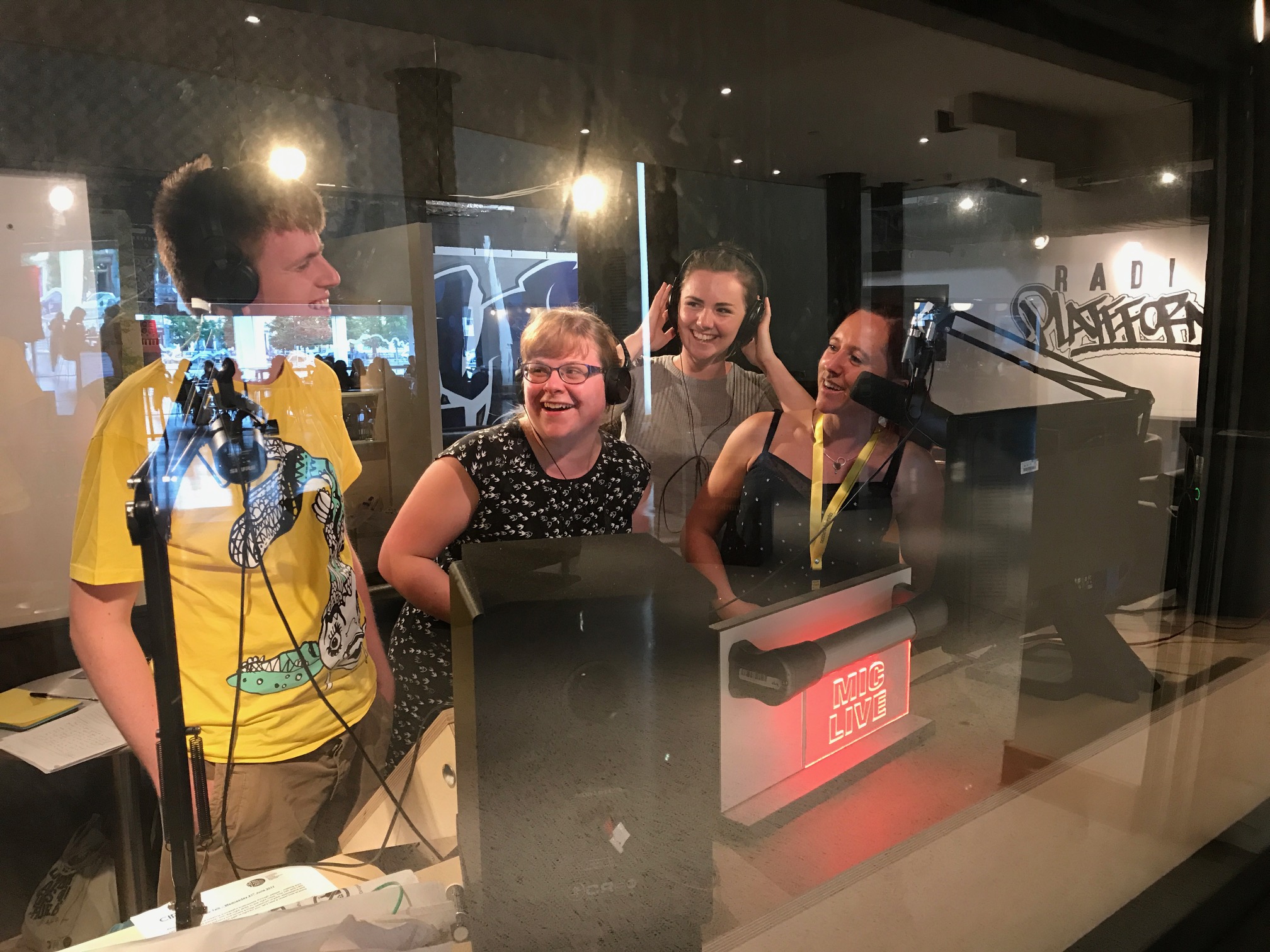 The Festival of Voice
Exciting as it was, the rushed nature of the training left me apprehensive. I didn't trust my own abilities in handling the mixing desk and soundboard that we would be using. The Festival of Voice began on June 10th 2016 and finished ten days later on June 19th. It was quite an eventful ten days, not just for us in the Radio Platfform project, but for Cardiff as well.
As I look over my diaries for that brief period of time, I come to recall many wonderful events. Some of these were humorous, some of them frustrating, but all of them marked as being worthy of remembrance. The course came to end however with the Festival of Voice.
We marked the occasion with a nice cool drink at a nearby pub. The conversation we had was one on of the most enlightening and bizarre topics that I've ever had. I came away from the experience a little wiser, a little more knowledgeable, having formed a few more friendships in the process.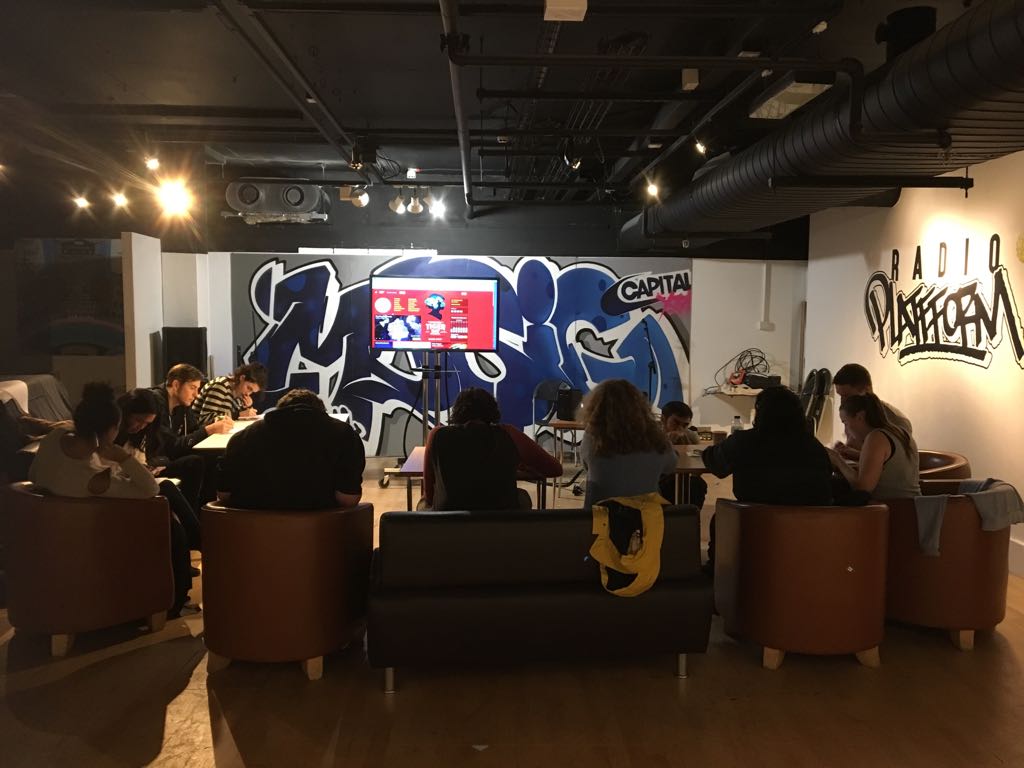 A future for Radio Platfform
I came away from the Festival of Voice thinking, that in all likelihood, I would hear no more from Radio Platfform. Those brief ten days would be the end of it. Six months later, on a cold morning in December 2016, I got it straight from the horse's mouth. The horse in question was Jason Camilleri, telling me that Radio Platfform did indeed have a future, and this future was at the WMC.
It is now February 2018 and after many months of meetings, emails, Facebook groups and yet more meetings, Radio Platfform has been broadcasting since May 2017. We started off with just six people in two groups, training and recording together.
Today we have trained 25 exceptional people who have stayed on to record shows with us. We have among our numbers: spoken word artists; poets; rappers; budding journalists; writers; artists and so many more wonderfully talented young people, We talk about the things that matter to us, play the music we love and we grow stronger with every passing day.
Find out more
Listen to Radio Platfform on Mixcloud.
Follow @radioplatfform on Twitter for all the latest news.
Like Radio Platfform on Facebook
If you'd like to find out more about Radio Platform contact Arielle@promo.cymru
If you enjoyed this article and are interested in the work we do here at ProMo-Cymru then take a look at our other articles in the News section.
---
Everything starts with a conversation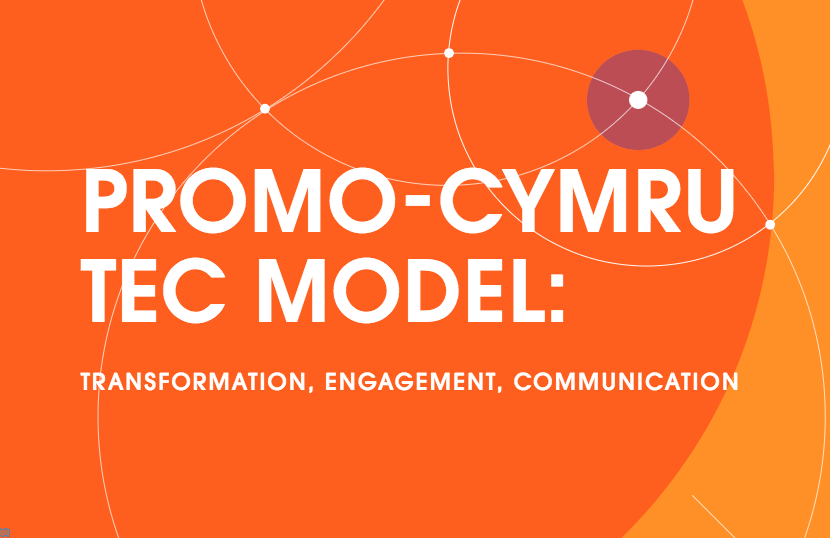 ProMo-Cymru works towards building positive change and lasting relationships between individuals, families and communities. Providing innovative and creative solutions through meaningful conversations and digital technology. If you'd like to discuss how our TEC Model can help your organisation then get in touch.