by Tania Russell-Owen | 19th Jul 2018
Meet ProMo-Cymru's newest edition to the team, Tom Morris, our new Communications Apprentice.
Hello to all and sundry. Tom here, the new kid on the ProMo block. I'm 22 and have joined the team as a Communications Apprentice after a tumultuous year following graduation from Cardiff University with a degree in journalism and sociology. I have already been criticised for my choice of trousers and I haven't even been here three days. Just wait until they hear my jokes!
I answered the job advert for Communications Apprentice just in time about six weeks ago. I never expected my midnight ramblings to be taken seriously. Amazingly the team have seen through whatever junk spills out of my keyboard that time of night and decided I'm a good fit for the role.
Communications
I'll chiefly be supporting the communications team's projects, doing what I'm best at which means reaching out to people through creating great content. Honk, honk- hear that? It's the sound of my own trumpet! I'm a great fit for the projects as I was born in Wales (at the old Caerphilly Miners' Hospital). As things are going now, it looks like I might just die here one way or another too!
My unpopular opinion is that it doesn't rain half as much in Cardiff as most people seem to think it does. Personally, I love nothing more than the smell of the air after it's just stopped raining, the freshly cleaned streets free of floating dust. I also believe that Cardiff is a thriving city, absolutely bursting with things to do. This is why I'm going to be engineering a major boost for the Sprout's events section. I also love a freebie, so I'm going to be sharing the best deals and cheapskate events in a weekly Sprout column (none of this 10% off at Starbucks nonsense).
First impressions
ProMo-Cymru is a great team, full of friendly people with experience and passion in what they do. They build communities and reach out to the Welsh youth. I'm hoping that my career here will last well into the future.
This post has been supported by the European Regional Development Fund through Welsh Government.
---
Everything starts with a conversation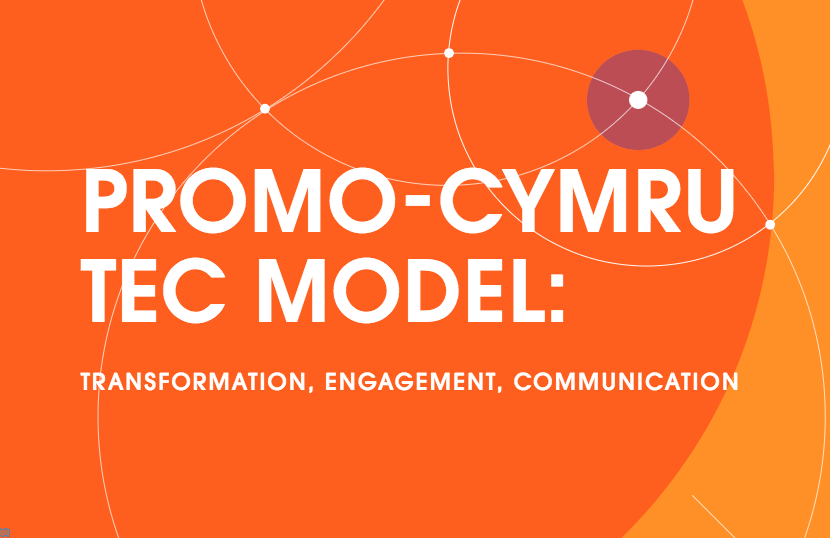 ProMo-Cymru works towards building positive change and lasting relationships between individuals, families and communities. Providing innovative and creative solutions through meaningful conversations and digital technology. If you'd like to discuss how our TEC Model can help your organisation then get in touch.