by Andrew Collins | 17th Jul 2017

Facebook Pages, Twitter, Whatsapp, Slack, Messenger, Gmail… if you use just two of these, let me introduce your new best Franz.
At ProMo-Cymru HQ, we love social media. We love to communicate with others and spread some of the work being done by our projects and our partners.
What we don't like, however, is how time-consuming and often laborious it is to do.
If you've ever tried using Chrome, IE or Safari to manage multiple social media pages for different projects, you'll know exactly what I mean. Let's say I want to share ProMo's latest blog and chat with people who comment and reply. Easy. It becomes less easy when I then need to do the same for FamilyPoint Cymru. And Meic. And TheSprout. We're also bilingual. so we make sure that we send out Welsh versions of all our social media posts. Added up it can quickly become confusing.
It's such a pain switching between accounts and social media platforms to manage all our different projects. The alternative, tens of browsers, each logged in as something different, open at any one time and eating up all that precious CPU.
Say Hello to Franz
Yes, technically is in another messaging app, but hear me out…
Franz allows you to add each service many times. This makes Franz the perfect tool to manage multiple business and private accounts all at the same time. You could even use five different Facebook Messenger accounts at once, if some inexplicable reason urges you to do so.
One window, multiple accounts, multiple networks. It's like it was purpose built for those of us in the third sector!
Including all the big hitters, Franz currently supports 34 networks/tools, and its library is always growing. Check out the full list below: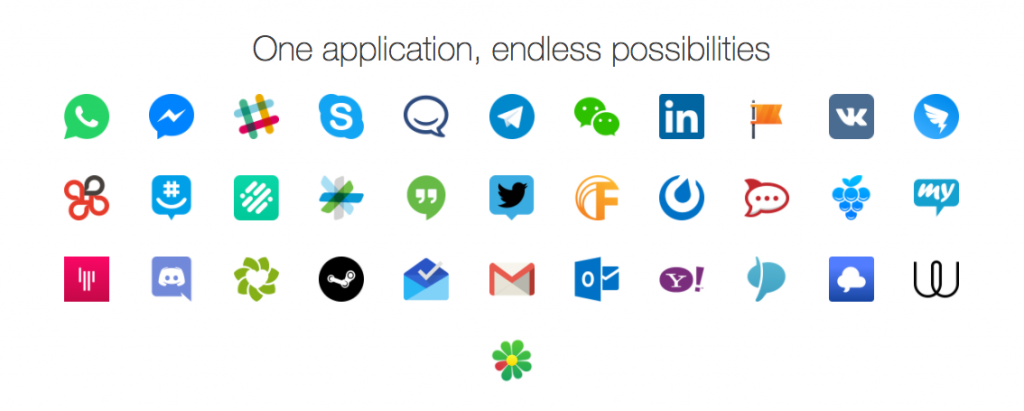 Not only is it completely free, but Franz will never read anything you type, send or receive. That means it's perfect for your home life and/or your work accounts. Also, it works on Windows, Mac and Linux.
It solves a very real problem that communicators in the third sector face on an almost hourly basis
Having used Franz for over a month, I am a fully-fledged convert. It solves a very real problem that communicators in the third sector face on an almost hourly basis. Trying to monitor several accounts across several sites gets incredibly confusing and can lead to errors – Welsh messages posted on English pages, for example – but the clarity helps to avoid such mistakes.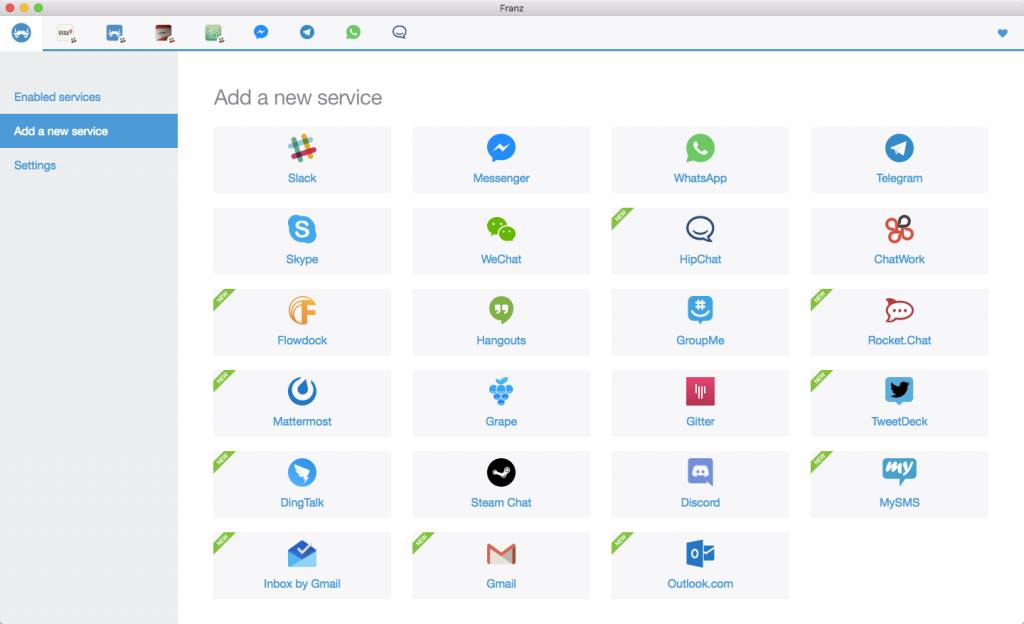 Add that to the desktop notifications you receive for new messages, comments or shares and it really is the perfect tool.
---
About the author: Andrew Collins is ProMo-Cymru's Communications and Partnerships Officer, overseeing and contributing to online content produced by FamilyPoint, Meic and ProMo Cymru. Specialising in social media content and analysis, he is an English graduate, qualified teacher and web designer.
Interested in working with Andrew, or attending a social media workshop, contact andrew@promo.cymru.