by Sam Easterbrook | 26th Sep 2017
ProMo-Cymru has completed its move to a new office at 17 West Bute Street.
We're please to share the news that all ProMo-Cymru departments are now under one roof. Apart from EVI, as they're in Ebbw Vale. However you will find Management & Core services and Social Action alongside the Communications, Media & Arts Team in our new office in Cardiff Bay. Where in Cardiff Bay?
17 West Bute Street
Cardiff Bay
Cardiff
CF10 5EP
Here's a map:
And here's a photo too:
We're down that little alley in a courtyard. We're currently working on some videos to give you a virtual tour of our new surroundings.
So we have waved goodbye to our Harrowby Street offices, which means we have a little bit further to walk to our good friends in The Deck. Yet we're now a little closer to Nata & Co, so swings and roundabouts. Another consequence of moving is that we don't have visitor parking available anymore. But there is an hour's free parking on West Bute Street, as well as the excellent public transport links to the Bay. Our updated contact us page has parking and transport information if you so require it.
One final thing to add is that our telephone numbers are still the same.
There'll be more news to come soon, as another third sector organisation in Wales is moving into the building too. We're also looking to co-design elements of the building with young people ahead of launching a digital academy. So it's exciting times here at ProMo-Cymru.
Everything starts with a conversation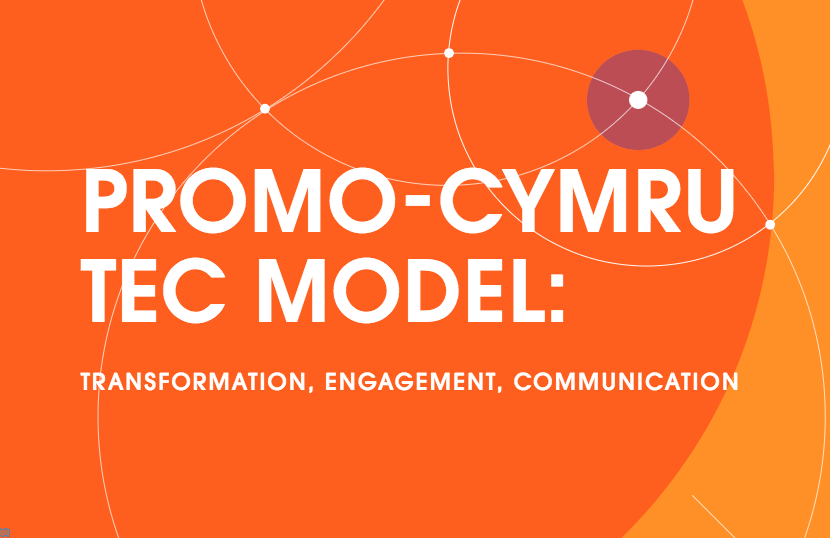 ProMo-Cymru works towards building positive change and lasting relationships between individuals, families and communities. Providing innovative and creative solutions through meaningful conversations and digital technology. If you'd like to discuss how our TEC Model can help your organisation then get in touch.