ProMo worked with TGP Cymru and the young people they support to promote access to advocacy services. We did this by creating a Snapchat filter, website and a youth-led animation.
TGP is a charity working with children, young people and families across Wales to make a positive, lasting difference during challenging times in their lives. TGP commissioned us as part of a project funded by the Welsh Government to ensure that more young people knew about their right to access advocacy and where they could find this type of support.
Advocacy is a form of support that helps people know their rights, have their voice heard and be involved in decisions that are being made about their life. However, after speaking to young people we saw some were unsure about what the word meant.
What we did
We spoke to a group of young people who had been supported by TGP in order to better understand what they thought about advocacy and its benefits. The group felt they had really benefited from advocacy but there was a need for more digital youth-friendly ways of understanding the word and where to access advocacy support. The young people also wanted to celebrate the work of TGP in a fun and engaging way.
To meet the needs of the young people we developed a website to explain advocacy in a clear and concise way.
We then worked with the young people to develop an animation that could be used to help other young people understand where they could find help. The animation 'Is anyone listening?' was voiced by the young people who had worked with TGP.
As part of the project, the YP took part in a two days workshop where they learned more about video production, scriptwriting, storyboard and animation. It helped them to turn their experiences and feelings into the final video and take part in the animation process, designing their own characters and having an insight of what's behind an animation video.
Jade and Zack's film 'Is anyone listening?
TGP was also planning an event in the Senedd to showcase the impact of advocacy for children and young people in care. The group of young people we worked with wanted to engage the attendees by creating a Snapchat filter specifically for the event.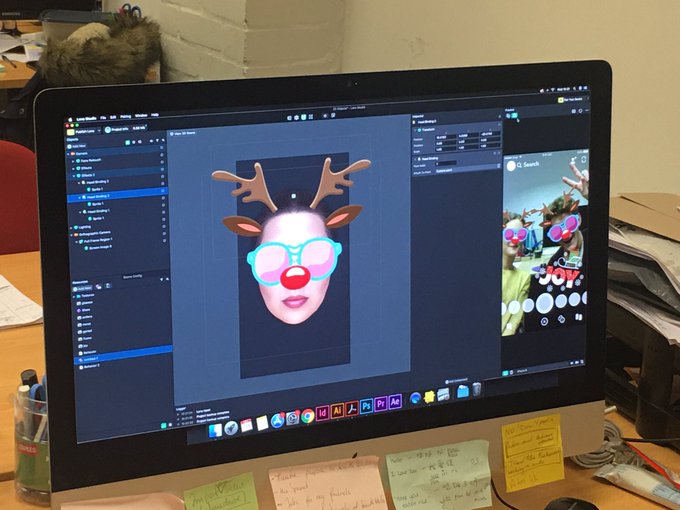 We were able to design a fun filter that matched the branding of TGP and provided an innovative way for young people to engage with various stakeholders from Members of the Senedd to local commissioners.
Once the young people gave them a tutorial we even saw MS's Julie Morgan and David Medling join in the fun.
If you're interested in our co-created media services contact dayana@promo.cymru for further details.