ProMo-Cymru is working with the Wales Council for Voluntary Action to equip young people across Wales with the skills to create short films about the importance of giving back.
The theme of this project is 'Making a bigger difference together', so young people will be encouraged to show how they make a difference to inspire others.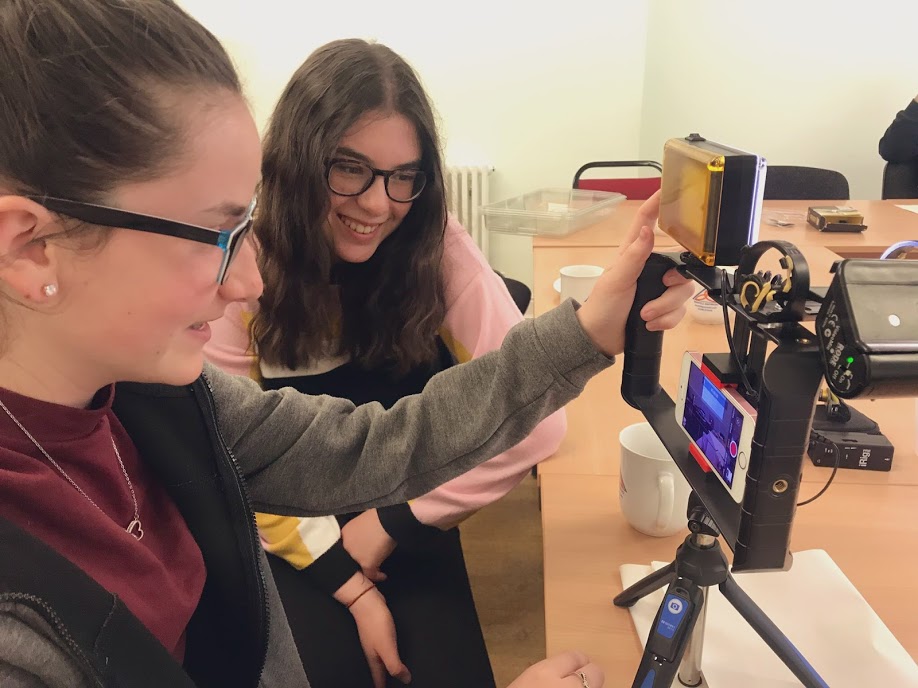 Learning
Through our Video Production Training, young people will learn how to capture events and experiences. The learners will develop a variety of skills including narrative, film and stylistic abilities. They will also gain wider skills such as teamwork, and problem solving.   
The training will include:   
– Film Theory: Types of films, shoots, angles, composition rules, lighting, and sound. 
– Pre-production workshop: Generate ideas and discuss a project with young people, including scriptwriting and storyboarding their own video.   
– Film making session: Young people will shoot some footage following their storyboard.  
– Post-Production workshop: Young people will edit the footage and add elements such as music, text, and logos.  
A number of training sessions are being organised all across the country, ensuring good coverage of South East, South West, Mid and North Wales. Welcoming people from different backgrounds and experiences in our training is important for us to give a voice to everyone.  
Film Festival
We will then support a group of young volunteers to design, deliver and host an Online Film Festival. The videos created during the training will all be nominated for shortlisting to the Online Film Festival, and be considered for shortlisting alongside public submissions from all over Wales. 
A judging panel representing Wales' diverse voluntary sector will select the best videos to be showcased at the Gofod3 festival in March 2020, and announce the winners in a special session. Individuals and organisations and nation-wide will be able to follow the event by following nation-wide social media coverage. 
Are you interested in joining the training?
The training will either be 1 full day or 2 half days and will be delivered in various locations across Wales from January to March 14th. Please complete the online registration form ASAP to book your space.
If you're interested in other Media Training Courses contact dayana@promo.cymru for further details.  
---
ProMo-Cymru delivers a wide variety of work, visit our What We Do section to see a list of the services we provide and take a look at our Projects page to read up about some of our previous work.