by Nathan Williams | 19th Jun 2017
This is a question I'm asking myself a lot recently.
When I started at ProMo-Cymru, I was given a pretty decent social media induction (we're good at that sort of thing) and encouraged to set up my own work Twitter account. I came up with @NathWProMo.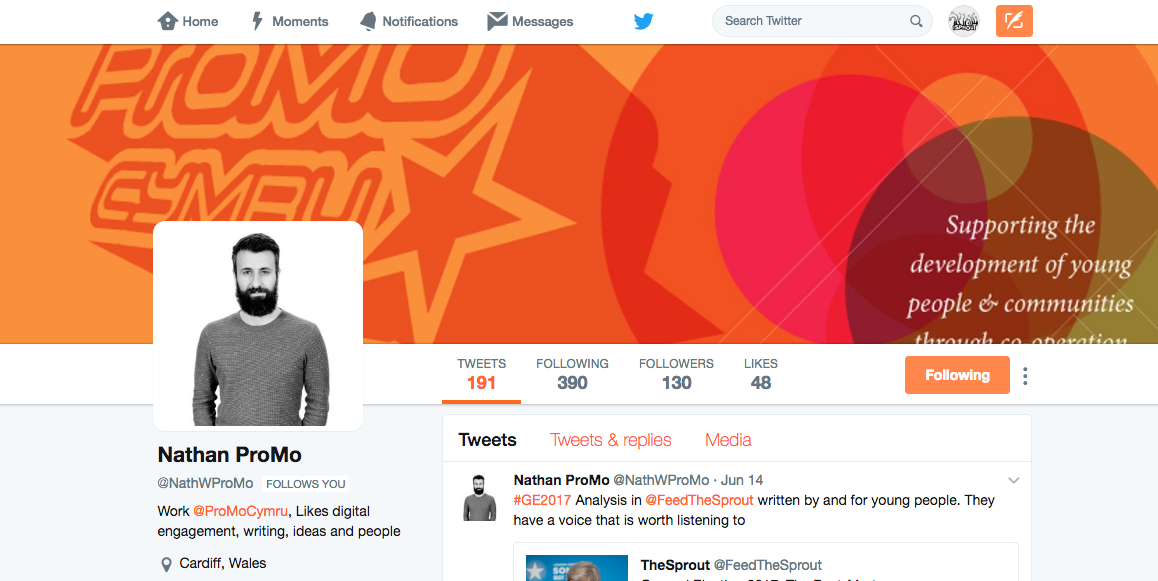 Not great.
The thing is, I wasn't told to put ProMo in my Twitter tag. No one else who works for ProMo does. One reason I did this was to separate it from my personal life. But the reason why I gave myself a rubbish Twitter handle is that coming from years working in a charity background I was uncomfortable with personal digital branding.
I'm beginning to think I was wrong.
I've run lots of social media accounts for charities and am comfortable with talking through a brand voice. When I made the @NathWProMo handle, I found that I struggle to talk with a brand voice and my own voice. I think a lot of people in the social action field think the same way. I'm friends with some of them through my personal social media accounts. On their own social media accounts, they are funny, engaging and interesting. When it comes to their professional social media these are not the same people. Their conversation is stifled. This needs to change if charities want to continue making a difference.
Social action organisations can benefit by being open to personal branding
By allowing staff to develop and use a professional yet personable Twitter brand organisations can benefit. When people change jobs in the charity sector, they will be able to bring a pre-existing social media audience. Not simply give up one work Twitter account then start a new account somewhere else. Organisations will gain credibility and a larger platform to share their message. Having a personal brand will allow people who work in the charity sector a more legitimate digital presence. This can only benefit the people that charities try to serve.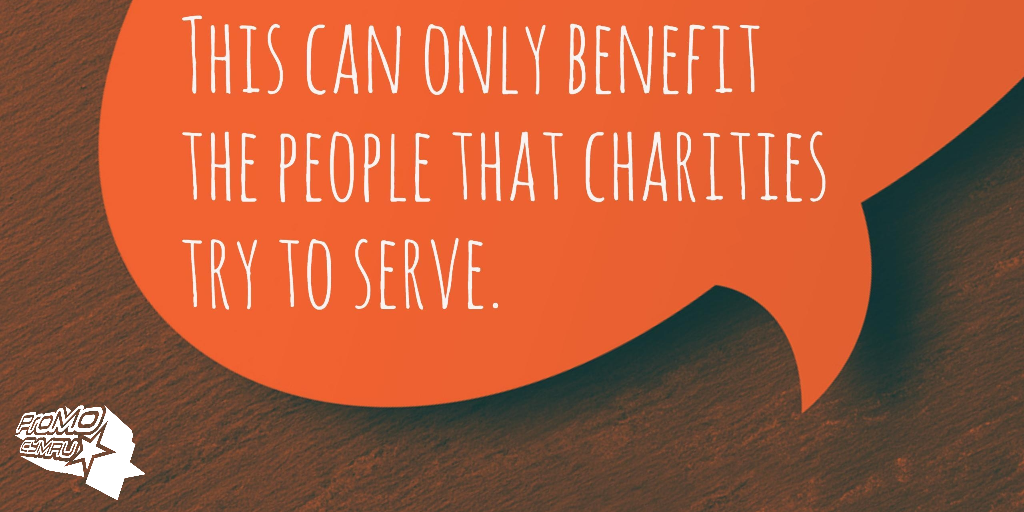 There is a lot more to engagement than changing a Twitter handle; it is a full time job. But do we need to ask why many people that work in charities have defaulted to a closed professional approach rather than personable when it comes to being on social media? It is an approach that can damage charities reputations.
If organisations have policies in place that require staff to have work titled Twitter handles then is it worth asking why? There may be legitimate reasons, especially if you are likely to deal with vulnerable groups. But most of us don't do this on Twitter.
A Twitter handle isn't going to change the world, but real conversations do make a difference.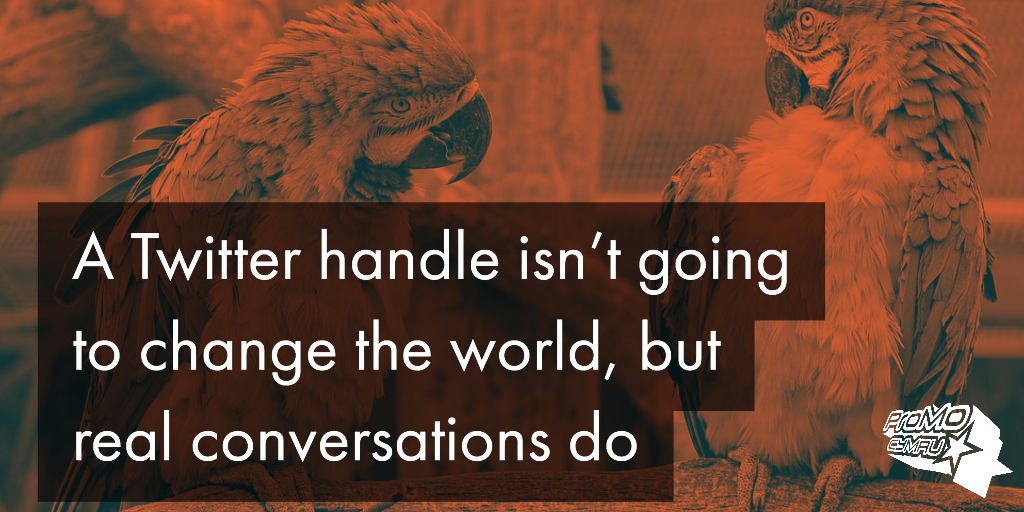 I guess I'm trying to say that I'm going to change my Twitter handle.
---
Are you involved in social action and looking to transform your communication? We will work with you to develop the right strategy for your needs and empower you with the right tools and skills to stay relevant and ahead.