by Tania Russell-Owen | 22nd May 2018
ProMo-Cymru are finalists in two prestigious awards, the Cardiff Business Awards 2018 and Walesonline Digital Awards 2018. These awards celebrate the success and achievements of businesses across Wales.
At this year's Cardiff Business Awards, there are 56 firms and individuals in contention for the awards that span 16 categories.
ProMo-Cymru is a finalist in the 'Social Enterprise Business of The Year' category along with two other social firms.
"We were very thrilled to learn that we are one of the finalists in the Social Enterprise Business of the Year category in this year's Cardiff Business Awards. Our headquarters in Cardiff Bay is where many of our innovative digital engagement projects are co-produced and delivered."

Marco Gil-Cervantes, Chief Executive
The Cardiff Business Awards aim to recognise entrepreneurial and innovative ventures that are making a difference in the capital city.
The winners will be announced at an awards ceremony at Cardiff City Hall on 15 June 2018.
The Walesonline Digital Awards will recognise businesses and entrepreneurs making an outstanding contribution to the digital sector.
The healthy relationships campaign devised by ProMo-Cymru for Meic Cymru, the national information, advice and advocacy helpline for children and young people in Wales, was nominated for 'Best Marketing Communications'.
The main focus of the campaign was 'Butterflies', a video co-produced with young people. The video received over 45,000 views with 2,437 shares, likes, retweets and comments. There were retweets and likes from a number of influential accounts and even a celebrity retweet from Charlotte Coleman (wife of former Wales football manager Chris Coleman). It led to record high web visits for the quarter.
"For over 20 years, our focus has always been on co-producing successful digital communications solutions. Butterflies was written, performed and produced together with young people. It is such a powerful video because we've allowed the young people to express themselves and you can immediately relate to how they are feeling. We are incredibly proud to be shortlisted."

Marco Gil-Cervantes, Chief Executive
The WalesOnline Digital Awards 2018 will take place on 8 June 2018 at the Marriott Hotel in Cardiff.
---
Everything starts with a conversation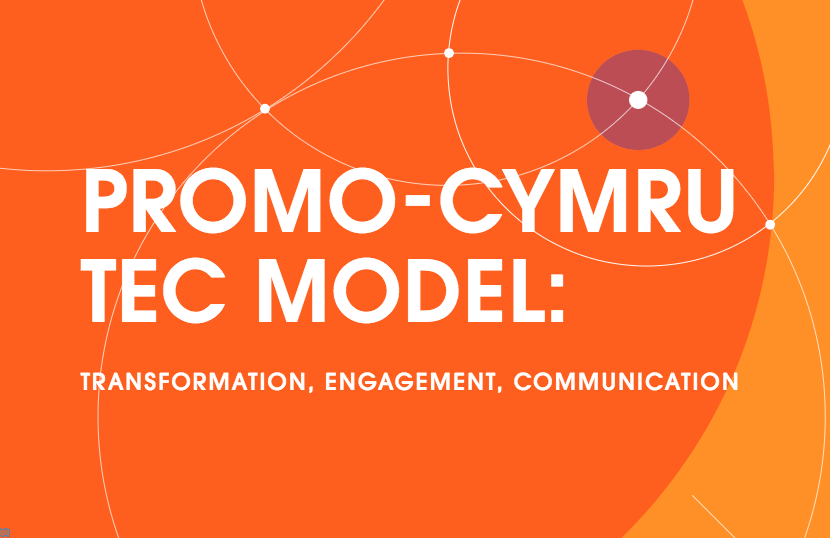 ProMo-Cymru works towards building positive change and lasting relationships between individuals, families and communities. Providing innovative and creative solutions through meaningful conversations and digital technology. If you'd like to discuss how our TEC Model can help your organisation then get in touch.