by Halyna Soltys | 6th Nov 2023
What is Mind Our Future Gwent?
Mind our Future Gwent (MoFG) is a 5-year National Lottery Community Funded (Wales) project delivered by ProMo-Cymru and Newport Mind. Our project partners also include local Minds and youth services in Gwent.
The MoFG project follows a Service Design process, a methodology to create better services. The Service Design process has four phases – Discover, Define, Develop and Deliver.
The research
We started the project with a piece of Discovery research. We wanted to better understand the needs of young people in Gwent and gain a clearer understanding of the support landscape.
Ultimately, we want to design new ways to prevent mental health challenges from developing or worsening across Gwent and to ensure that young people get the right support at the right time, wherever they turn for help.
We employed a group of 10 peer researchers from Gwent to assist in the research. The peer researchers represent each of Gwent's five local authority areas: Blaenau Gwent, Caerphilly, Monmouthshire, Newport, and Torfaen.
The Discovery research and findings will help to identify key areas of improvement for the project to focus on going forward. Once we decide on the priority need, we'll develop ideas and start testing them. We'll learn from the tests, scale up the ideas, and deliver the solutions.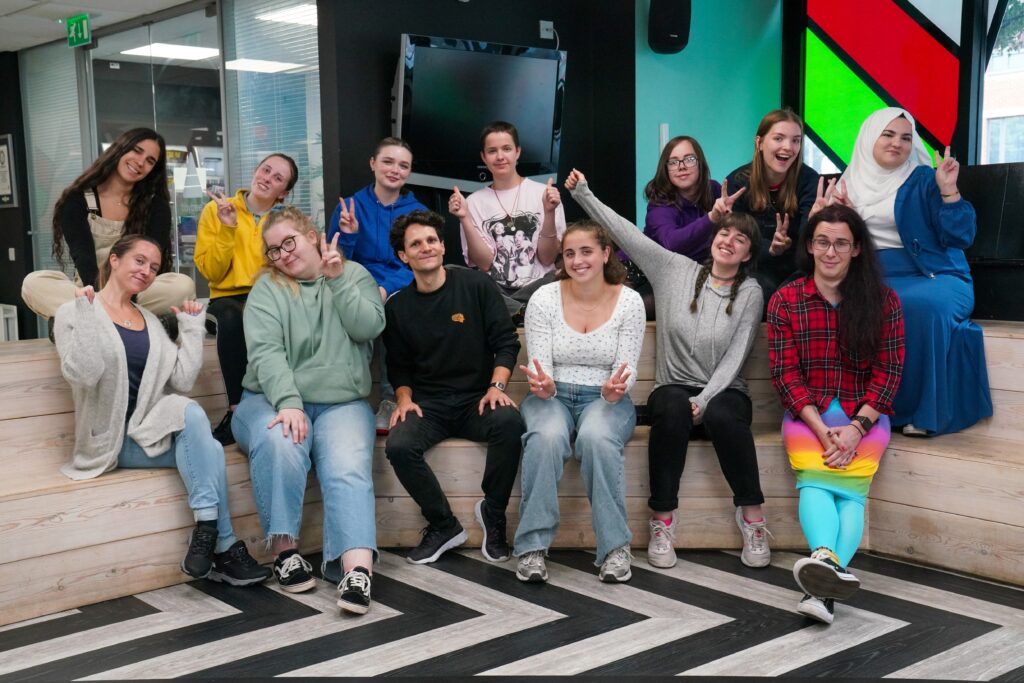 Key Insights
The Mind Our Future Gwent Discovery Report provides an overview of our approach to data collection and key insights from the research.
The key insights were:
1 – Staff need to be trustworthy, understanding and friendly whilst maintaining professionalism
2 – Services need to be flexible and accessible to all
3 – Young people lack knowledge about the mental health services available to them in Gwent
4 – Young people need consistency, especially when transitioning within and between services
5 – Negative experiences of services act as a barrier to young people seeking and accessing support
6 – Fear of stigma impacts a young person's willingness to reach out for support
7 – Young people need to get the right support at the right time
Within the Discovery Report, each insight is explored in more detail, with quotes from some of the 203 11-27-year-olds across Gwent who were interviewed by their peers.
Support from Stakeholders
As we move toward the Define and Develop phases of the Service Design process, we look forward to working with stakeholders across Gwent to help us meet our aims.
If you or your organisation is interested in this work, please email info@mindourfuturegwent.co.uk to sign up for our mailing list.
We are particularly looking to network with professionals working with young people in Gwent, especially those involved in young people's mental health.
Our stakeholders will be the first to learn about project updates and will be invited to join us at different stages of the project.