by ProMo Cymru | 21st Jul 2023
ProMo-Cymru had the pleasure of working with young people at the North Ely Youth Centre, Cardiff, recently after being commissioned to create a mural, which turned out beautifully!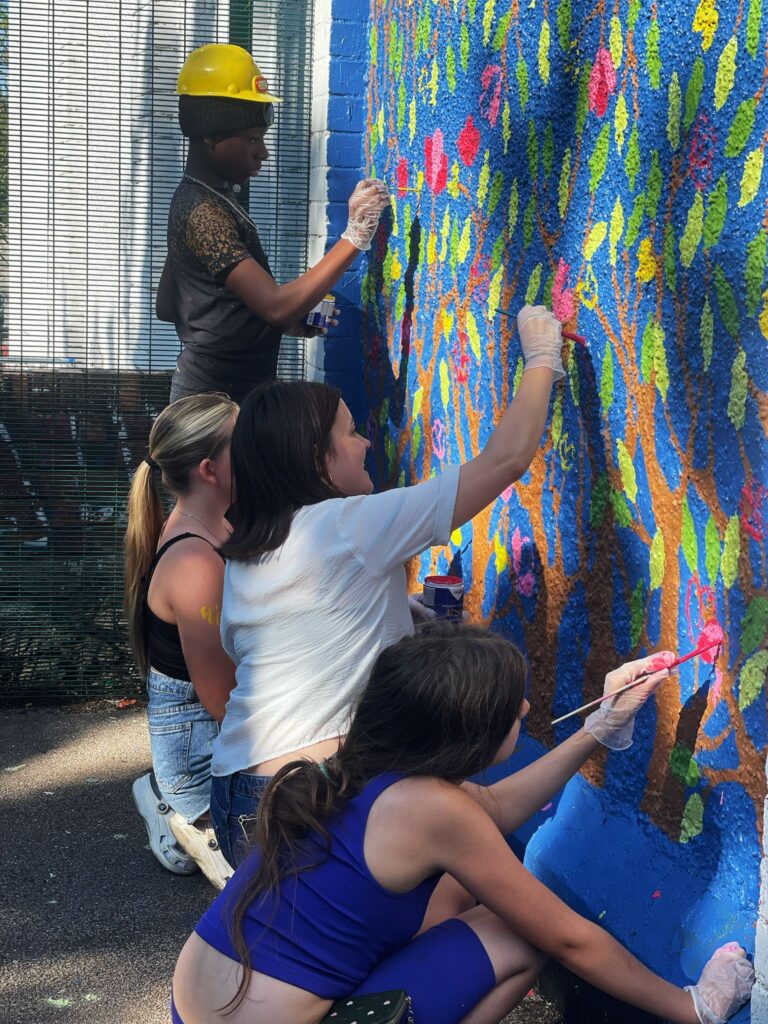 The centre renovated its garden area a few years ago and was keen to finish it off with an eye-catching mural to decorate the space.
Following ProMo-Cymru's co-design ethos, we started by consulting with the young people about their ideas. They got creative, sketching flowers, plants and trees on paper to see what they liked. They decided on a tree with blooming flowers to reflect the rejuvenation of their new outdoor space.
The final stage of the project was painting the mural itself. ProMo's Augustė Poškaitė and Daniele Mele taught the young people about the process of creating a mural, playing around with different colours and helping them paint the flowers and leaves. Contributing to a project that would be part of their youth centre for years to come was really rewarding.
Thank you to the young people of North Ely Youth Centre for their hard work and talent!
Interested in co-designing services? Get in touch – info@promo.cymru