by Dayana Del Puerto | 4th Oct 2016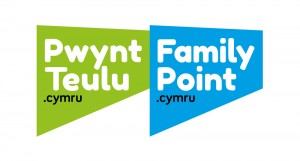 FamilyPoint Cymru, the multi-channel touch point that puts parents and carers at the heart of the service, is looking for people to be a part of its promotional video campaign. If you are interested in being part of this amazing project and want to promote the service to other parents around Wales, don't miss this opportunity!

We're looking for people with some acting experience to perform in a video to advertise the service FamilyPoint provides.
The story follows a family and the hidden troubles they face, and how FamilyPoint Cymru is helping them. You will have your name on a video that will be shared across Wales, including across Welsh Government.
Playing age: 30-40 years (pregnant woman or actress willing to appear pregnant)
Playing age: 30-40 years (male)
Playing age: 15-17 years (boy/girl)
Playing age: 8-10 years (boy/girl)
All roles are silent however, actors will be required to provide a voiceover in post-production. As the video will be bilingual, Welsh speakers are preferred. Applications welcome from all who match playing age and roles, regardless of race or disability.
FamilyPoint Cymru is a project by ProMo-Cymru, who will be conducting the filming process.
Auditions: Please send your contact details and a headshot photo, together with a short video (30 seconds max.) introducing yourself to dayana@promo.cymru – It can be filmed with your mobile phone (the quality isn't important — it's how you express yourself!)
Feel free to send your video using Dropbox or www.wetransfer.com.
Deadline: 23/10/2016
Shooting Starts: Week of October 31, 2016 (we'll try to accommodate your availability)
Duration: 1 day (max 5 hours)
Filming location: Cardiff
Fee: Expenses will be covered (reasonable travel and subsistence) plus some shopping vouchers
If you want to see an example of our previous work, check out this video we made for Meic, which has been viewed over 2,000 times!