by Sam Easterbrook | 18th Apr 2016
Here's something we get asked a lot, so here's Sam the Editor of theSprout.co.uk to explain why theSprout is called theSprout…
If you don't fancy watching the short video, or Sam's big flappy hands are too much of a distraction then read on!
Cast your minds back to 2007. MIA was throwing her Paper Planes. Gordon Brown was seizing power. Chelsea were winning the FA Cup. And online youth information was slowly becoming a thing.
So in a little room in Grassroots on Charles Street, Cardiff, ProMo-Cymru held a meeting. Some keen young writers attended. Their task was to find a name for the website that was to marry online youth information with an interactive platform for young people to have a say in Cardiff.
These keen young writers, some of who became the founding members of the editorial group (which continues to this very day, meeting on the last Thursday of the month in Cardiff Central Library) came up with the name. The idea was that this site was where ideas, movements, friendships, careers started from, where they sprouted from.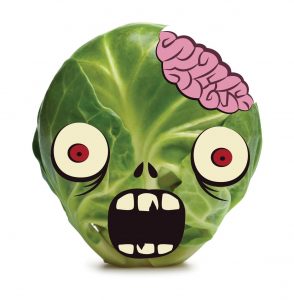 It was nothing to do with Brussels sprouts… that came later.
It was nothing to do with The Onion… though it might have been thinking about it.
Anyway if you look at the logo, you'll see lots of little arrows wiggling their way upwards, and they represent the idea of personal growth, of forward movement, and positive ideas, principles that continue to underlie what theSprout is about 9 years on.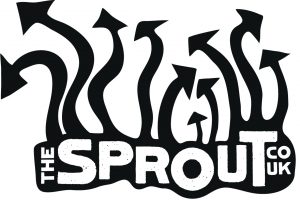 So there were go, why is it called theSprout? Because some young people said it should be. And because it made sense to them and made sense to us, then we went with it.
TheSprout.co.uk is the online magazine for and by young people in Cardiff. It is underpinned by a youth information section and a directory of services of what's available in the city. It's kind of like an online info shop that is free to all and sometimes a free-for-all. We've published over 5000 articles and we're hungry for more. Feed us here.