by Megan Lewis | 16th Aug 2022
The RT Hon Robert Buckland QC MP, Secretary of State for Wales, paid a visit to EVI in Ebbw Vale to see the range of projects supported by the Community Renewal Fund in Blaenau Gwent.
The ProMo Cymru team (EVI's custodians) were delighted to speak with Sir Robert Buckland during his visit to our historic Community and Cultural Centre.


The UK Community Renewal Fund has supported EVI to reopen its doors to the public after partially closing during the pandemic. The team has been busy developing services, training, and activities to support the Ebbw Vale and wider Blaenau Gwent communities. Last week, over 350 community members helped celebrate EVI's reopening with a week full of free activities and workshops for all ages. Please visit their website to find out more www.evi.cymru.
The redevelopment has been funded by the UK Government through the UK Community Renewal Fund, providing EVI with £260,782 of funding. This has allowed EVI to deliver a variety of wellbeing and cultural classes, workshops and events, accredited training, social enterprise development, family activities, business and digital skills support, reduce their carbon footprint and open a community café!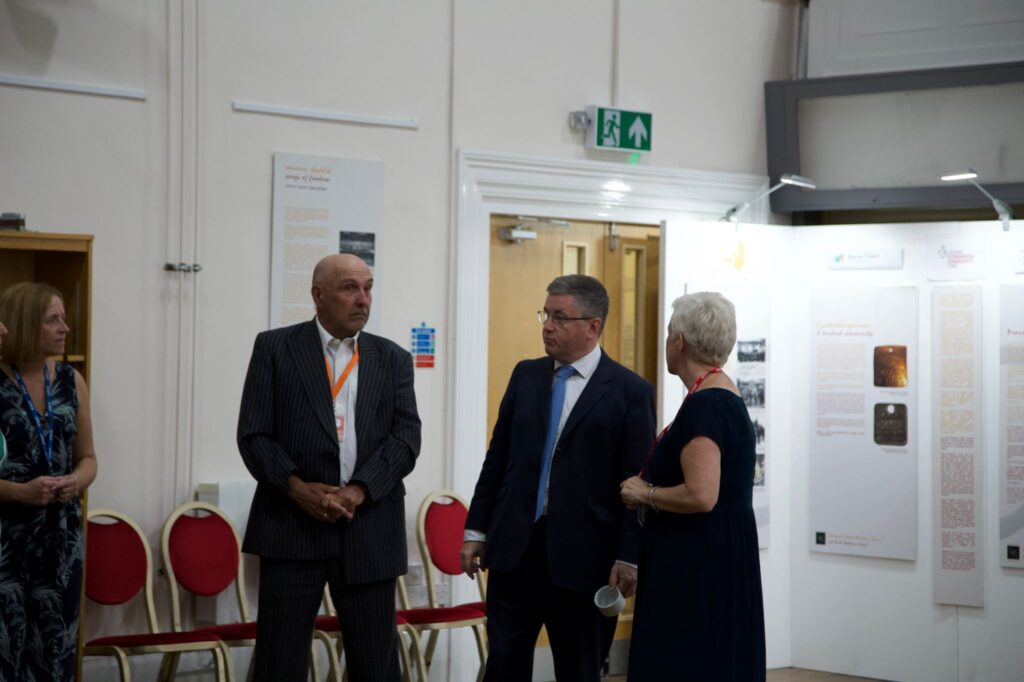 The Secretary of State toured the building, talking to staff, volunteers, and community members about the positive outcomes of this funding. They shared how they've been busy developing services, training opportunities, and many activities to support the Ebbw Vale and wider Blaenau Gwent communities. The team shared their plans to establish a food bank, combat food waste, luncheon clubs for families, health and wellbeing classes, training opportunities… and setting up a choir!
Marco Gil-Cervantes, Chief Executive of ProMo-Cymru, says, "We are very grateful for the funds from the UK Government's Community Renewal Fund, that together with support from the Welsh Government, Blaenau Gwent County Council and Big Lottery have helped this charity, community and cultural centre move forward. We were delighted to welcome the Secretary of State today to showcase our community work."
A Council spokesperson commented: "It was great to see the projects funded by the Community Renewal Fund for myself today and the important work to deliver levelling up for communities such as Ebbw Vale. I am really impressed by the work and dedication of the team in EVI and everyone else who provides them with support. The work is so important, I congratulate them for their determination to provide services, training and activities to help people secure meaningful employment and to improve their health and well-being in Blaenau Gwent."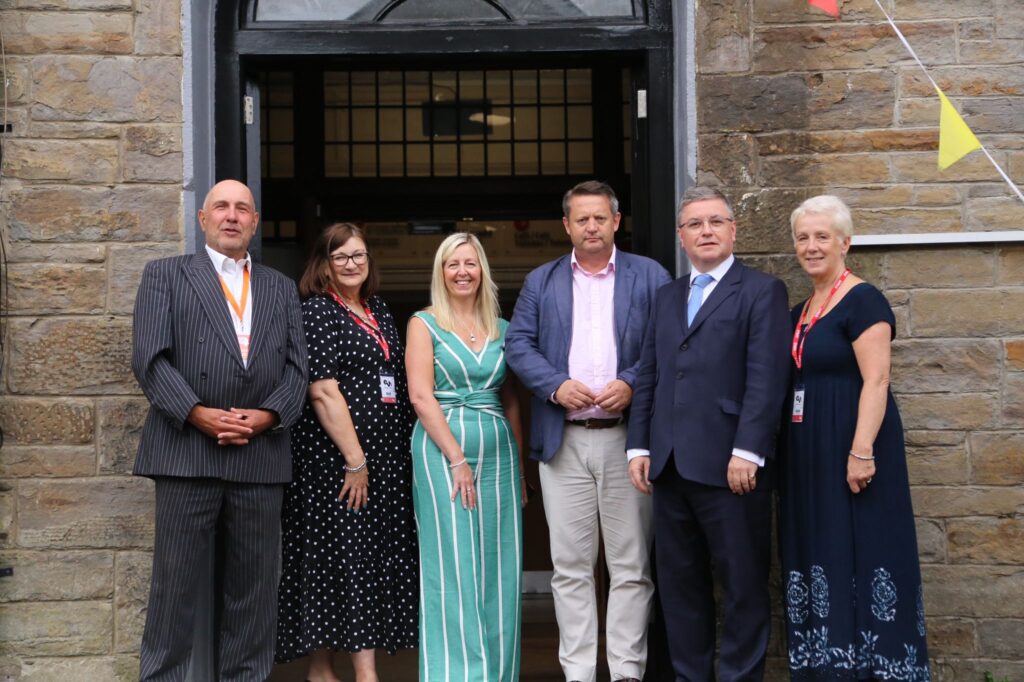 ---
EVI's Social Media:
About UKCRF
The UK Community Renewal Fund is a UK Government programme for 2021/22. This aims to support people and communities most in need across the UK to pilot programmes and new approaches to prepare for the UK Shared Prosperity Fund. It invests in skills, community and place, local business, and supporting people into employment. For more information, visit https://www.gov.uk/government/publications/uk-community-renewal-fund-prospectus
About EVI
EVI – Ebbw Vale Institute is a building full of story and culture. Founded in 1849 to promote cultural exchange in the neighbourhood, it was vacant for many years before undergoing extensive refurbishment by ProMo-Cymru supported by Blaenau Gwent Council and the Big Lottery Community Asset Transfer Scheme. In 2019 EVI received £249,867 from the Welsh Government Community Facilities Programme to carry out a range of improvements to the building.
The building now provides a programme of creative activities, learning and social enterprise development, helping to revitalise the economy of Blaenau Gwent.
Its facilities include training and meeting spaces, professional recording studio, café, bar and live performance space.
EVI is home to various organisations, including Blaenau Gwent Youth Services, Leeders Vale, Gwent N-Gage, Cyfannol Women's Aid and ACT Training.