by Andrew Collins | 5th Apr 2018
Here at ProMo-Cymru we've been looking at digital media and marketing trends for 2018. In the second of three articles, Andrew Collins, our Communication and Partnerships Officer, looks at the popularity of video, and especially the rise in live video.
It may come as no surprise, but video has long been the king online. This will continue to be true in 2018, with viewing numbers expected to increase yet again.
Pushing Live Video
The popularity of video online isn't new, but in 2018 you can expect to see a real push on live video. Facebook know that when it comes to video, YouTube is the place to go, so they're doing everything they can to beat their Google-owned competitors to the emerging live video market.
Facebook is so desperate to promote this, that last year they even took to television advertising to promote their new feature:
Join In
Are you wary of joining in with the popularity of live video? Are you struggling to see the benefits? One thing to consider is that this is what the people want. Video views are actually climbing while blog posts are declining. People want to consume by watching. A survey by Wyzowl (The State of Video Marketing 2018) found that, when offered the same content via text or video, 72% of users opted for video.
Perhaps more importantly, Facebook is prioritising all Live content. That means that you can counter the Organic Reach squeeze (see our previous article) by getting big numbers with your Live videos.
How to take part
You'll need to use a tablet or smartphone, but all in all, it's pretty simple.
The only key decision here is knowing when to 'go Live'. Ideally, it'll be whenever you have interesting content to share with people, such as if you're out and about meeting people or hosting an event. You could also plan something more substantial as part of your next campaign.
Let's use the RNLI as an example. The RNLI is looking for new volunteers to join them in emergency rescue operations. Wouldn't it be great to live-stream a training mission, giving you – the viewer – the opportunity to see first hand what it's like to be part of the team?
Or, for a slightly less 'exciting' example, let's say you are advertising for a new job opportunity. As part of your job advert, tell your prospective candidates that you'll be doing a live-stream tour of the office, in which they'll get to see where you work and even get a glimpse of their prospective new employer. As users can also comment on the video (a feature you can turn on and off), you could end with a short Q&A with the panel, giving applicants the chance to find out more before applying.
Simple, but very effective.
---
This article is a part of a series of articles looking at digital media and marketing trends for 2018. We've previously looked at The Decline In Facebook Organic Reach and next time we'll look at The Rise of Digital Assistants. Keep an eye on our website.
If you enjoyed this article and are interested in the work we do here at ProMo-Cymru then take a look at our other articles in the News section.
---
Everything starts with a conversation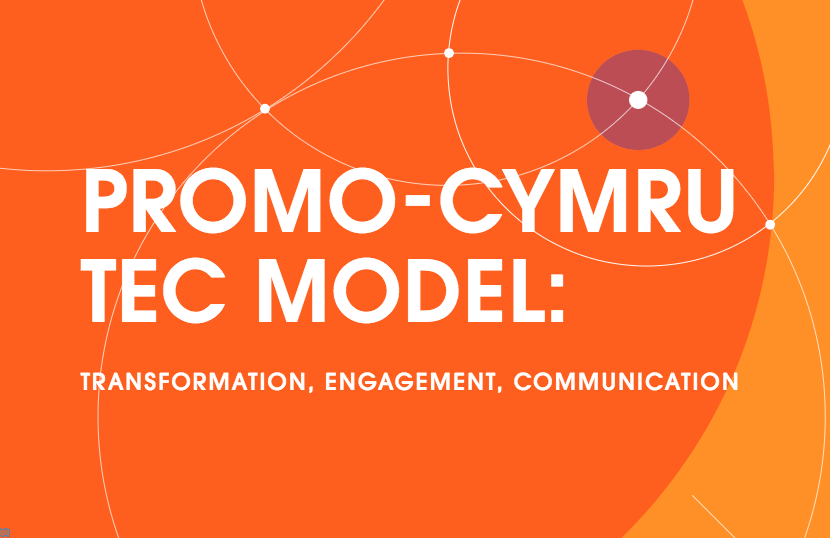 ProMo-Cymru works towards building positive change and lasting relationships between individuals, families and communities. Providing innovative and creative solutions through meaningful conversations and digital technology. If you'd like to discuss how our TEC Model can help your organisation then get in touch.