ProMo-Cymru worked with Renew-Wales to document, in video, the creation of a Digital Bench in Pontypridd.
Renew Wales had an exciting project in the pipeline with a group of young people from Rhydyfelin Youth Club – creating a bench that could be used to give homeless people shelter and would help to keep people connected. They wanted to record the process of building the bench and asked ProMo-Cymru to carry out the filming.
The origins of an idea
The idea first came up at Rhydyfelin Youth Club while the young people were taking part in a woodworking skills session with Sam Holt from Eggseeds, a sustainable education organisation. Sam is a mentor who shares his skills as part of the Renew Wales programme.
The young people wanted to have somewhere to sit where they could charge their phones while they were out and about in Pontypridd. As they started planning they realised that the bench could be used for so much more, such as being a seat/shelter for homeless people. With this in mind, they approached Reverend Peter Lewis of St. Catherine's Church and asked if the bench could be installed on the church grounds. The Reverend agreed and soon other local services and companies were keen to get involved with this innovative idea. Initial support came from Newydd Housing Association and the project had some funding from Interlink RCT. Several other partners, including local companies, also came forward with help, support, expertise and materials. The group and lots of other local people were really excited by the idea that the digital bench could also help provide a shelter for those in need.
Build day
On the day of construction, ProMo-Cymru joined the young people at St. Catherine's Church to film them in action. Although they were initially shy to appear on video, ProMo-Cymru encouraged and engaged the young people into opening up about how they got involved in the project. They began to reflect on their journey and shared their story. We also captured the different perspectives of those who participated in the project.
The footage and interviews with the young people and partners were used to create a 10-minute story about the digital bench project. The film was premiered at the Renew Wales Festival in Gregynog Hall, Powys on 10 July 2019 and was very well received. The young people travelled to Gregynog Hall to tell the delegates about their experience.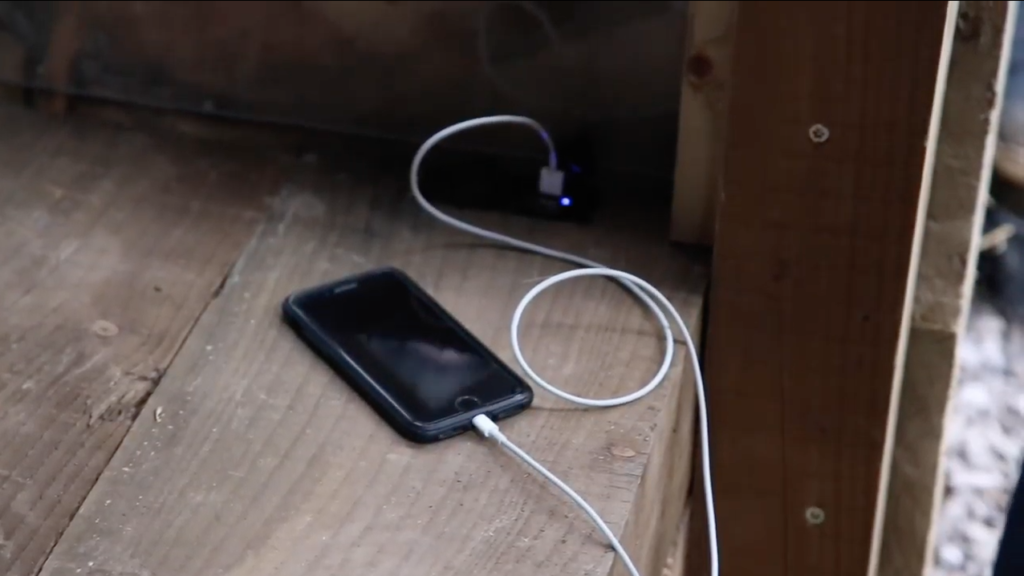 Interested in video for your project? Email dayana@promo.cymru