During the first UK lockdown, ProMo-Cymru undertook an innovative digital branding experiment. We engaged with 4000 young people in Cardiff through online consultations. The purpose was to design with young people, engaging with them and giving them a voice. This is the story of how we created a new youth brand in two weeks.
ProMo-Cymru had recently launched a brand redesign for our Meic Cymru helpline service that resulted in a significant increase in reach and engagement. We wanted to experiment with building a youth brand from scratch with young people making all the branding decisions.
Our Approach
Steering away purposefully from overused video communication tools, we decided to use paid Instagram polls instead to ask questions about brand elements and preferences. This would allow us to better understand young people's digital tastes.
We began with a new, empty Instagram account, with no branding, other than the title 'Unnamed Cardiff' and a white question mark as the profile image. This allowed the new brand to start with a clean slate and to ensure that young people could give us original insights. The Instagram feed grew in stages based on the results of the polls. This created something that young people had built themselves.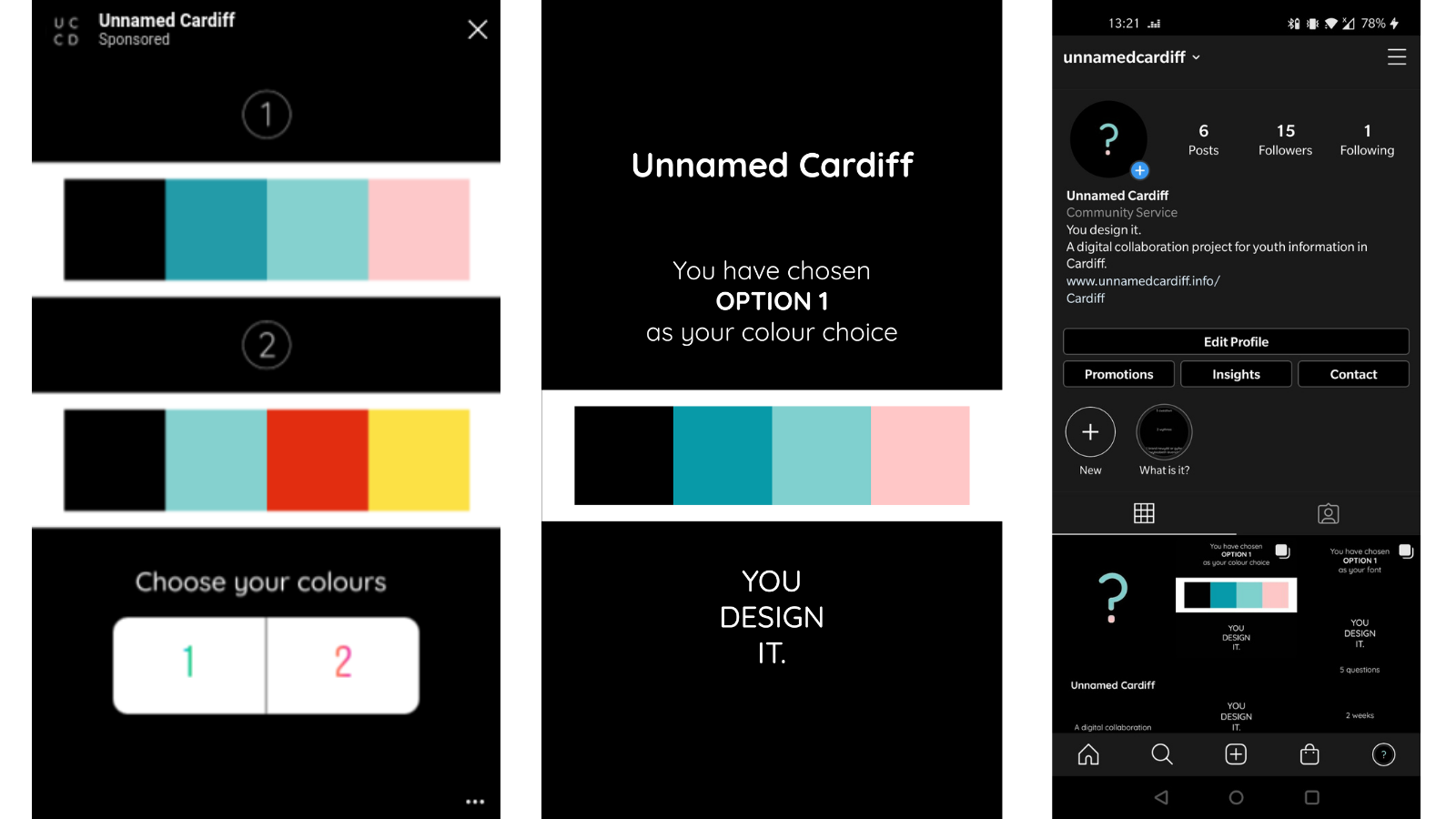 We had to be reactive in our approach. Polls would run for a day and when we got the results we created mock designs and follow up questions for the following day. It was exciting and challenging to keep evolving the brand based on the input of thousands of young people.
Our questions were based on the main 5 elements of branding: font, colour, style, name, and logo. At each stage, young people were given the option to vote between 2 options. We were limited to 2 options with the polls feature on Instagram.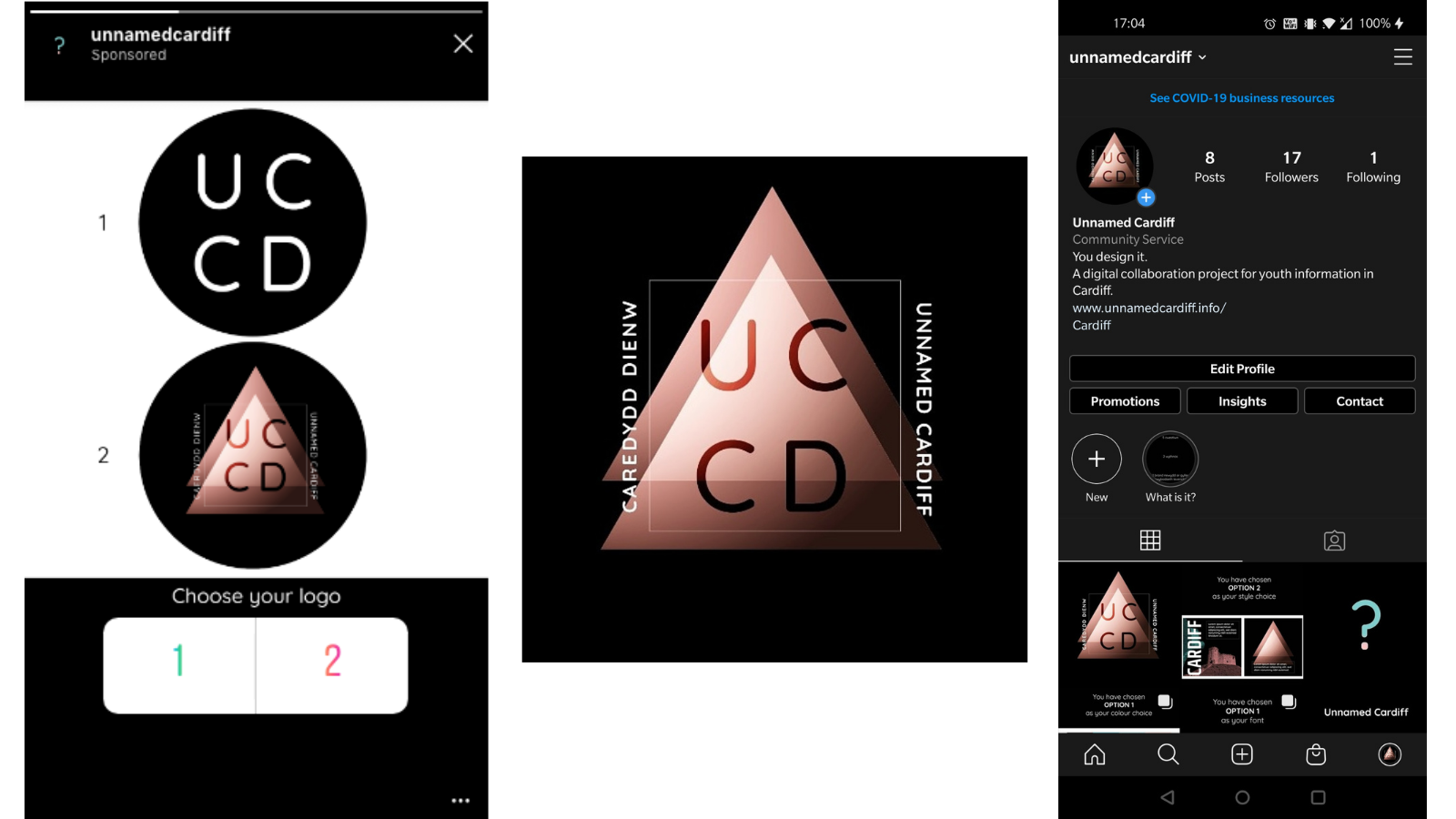 By the end of the two weeks, we had over 4,000 young people age 13-25 in Cardiff take part. Creating an entire brand from scratch, including a logo, style and name. As an organisation we have learnt a lot about the preferences of young people and it's been great to put into practice successful engagement and the speed that this type of consultation can offer. We will take what we've learnt and apply this to future projects confident in how successful this method can be.
For for any organisations wanting to experiment with new forms of digital engagement contact andrew@promo.cymru